Hello my lovely readers! Do you like antiques? Or vintage? Or anything pre-loved? I do!
Last Thursday Martin, Zoe and I visited the
Carlisle Antiques Centre
on Cecil Street. Martin gave me a lift to the dentist (yes - I've been - can cross that off the list!) as he was off work, and seeing as the Antiques Centre is just around the corner, we thought we would have a quick look around.
As we don't have a lot of money at the moment with me being on maternity leave, we weren't looking for anything in particular. I was told about it by Fran who runs
Goodbye Norma Jean
(I met her at the craft fair I was at, you can read about it
here
).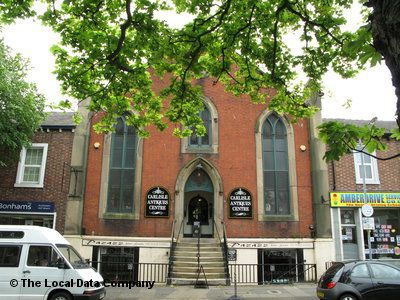 As you can see, there are some steps leading up, then you go through a narrow little door at the side.
Once you go through the door, you are in a quaint little street - it is very bizarre, but in a good way! Each of the little 'shops' has different things - the first one belongs to
Ruby Blue Vintage
, which is where the photos below were taken.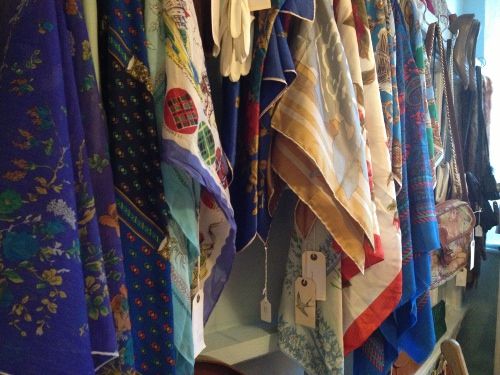 Gorgeous scarves
Racks of vintage clothes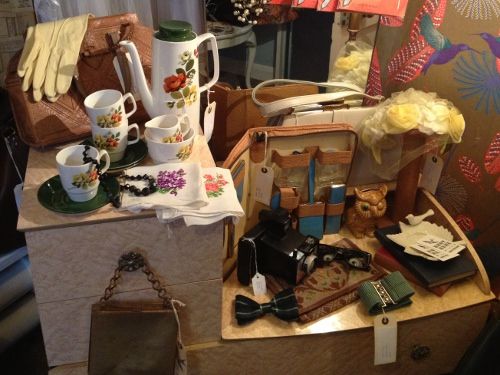 I'm in love with that coffee set, and the little owl money box, or course!
I need this hamper!!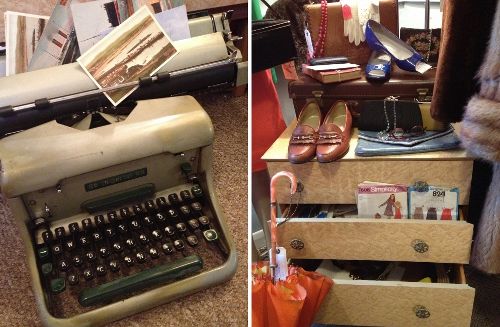 Cute typewriter and vintage patterns!
I wasn't able to take any more photos in the other little shops, as Zoe was having a bit of a moan so I carried her around for a bit until she fell asleep - so I had no hands free!
We didn't buy anything, but I did drool over some lovely rings, and Martin found a calendar from the Whitehaven Brick Company from the 1920s! If we win the lottery, I would buy everything! I will keep popping in to see what new stock they get, you never know what might pop up!
Thanks for reading
Ax
P.S. All photos by me, except the first one of the outside of the building, which I found on google image search from 192.com